Our Top 5 Luxury Kitchen Design Trends for 2019
Top 5 Luxury Kitchen Design Trends for 2019
Have you ever wondered why all parties end up in the kitchen? Despite all the Pinterest-worthy tablescapes you meticulously plan and the lush pillows you pile onto your living room couch, friends and family always seem to want to be where the action is. More often than not, that's in the kitchen.
So why not make your kitchen a place that fosters this hub of social connectivity? If you're thinking of renovating the most important place in your luxury home, we've done all the research for you so you can include these of the moment luxury design features in your kitchen. Start dreaming up your next killer dinner kitchen party now …
Moody
After all that all-white kitchen craze, designers have swung the pendulum to moody tones and textures for the kitchen. Think navy paired with brass, matte black finishes and appliances, and rich textures and colours to create a warm, Scandi-chic inspired space. Kitting your luxury kitchen in a two-tone palette is a popular way to achieve a moody vibe while incorporating natural textures like wood, marble and stone. If you're not sure where to start, Benjamin Moore's colour trends for 2019 are a great jumping off point – perhaps Irpinia kitchen cabinets in luxurious Metropolitan? The paint colour of the year?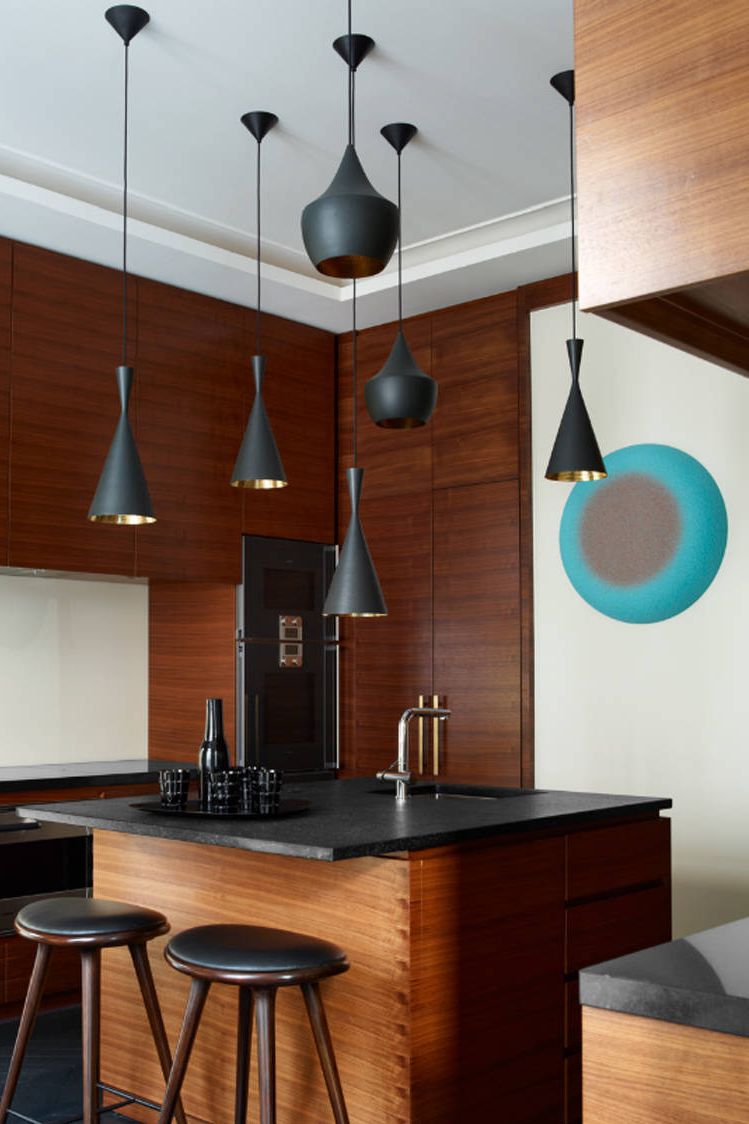 Minimalist Touches
With everybody hopping on the Marie Kondo train, the recent rise of popular minimalist trends has made its way into luxury home interiors as well. Eliminating pulls and handles, low-profile appliances and sleek finishes with minor embellishment is a winning combination for 2019.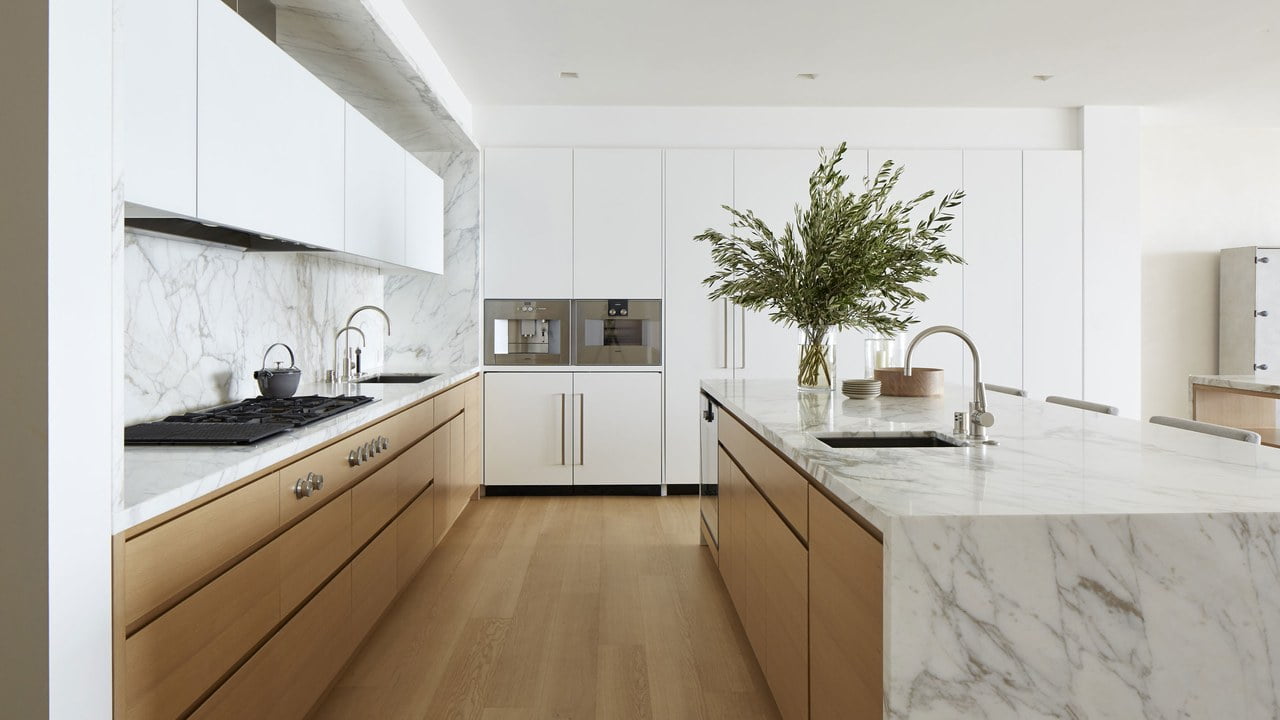 Matte Black
A riff off the moody trend, matte black finishes and hardware add a beautiful contrast to a white or colourful kitchen. It also naturally reduces the appearance of fingerprints. Whether its black matte hardware on cabinets or larger statements like appliances, these are great options to update your space as they work for various styles of luxury homes, from French farmhouse to contemporary.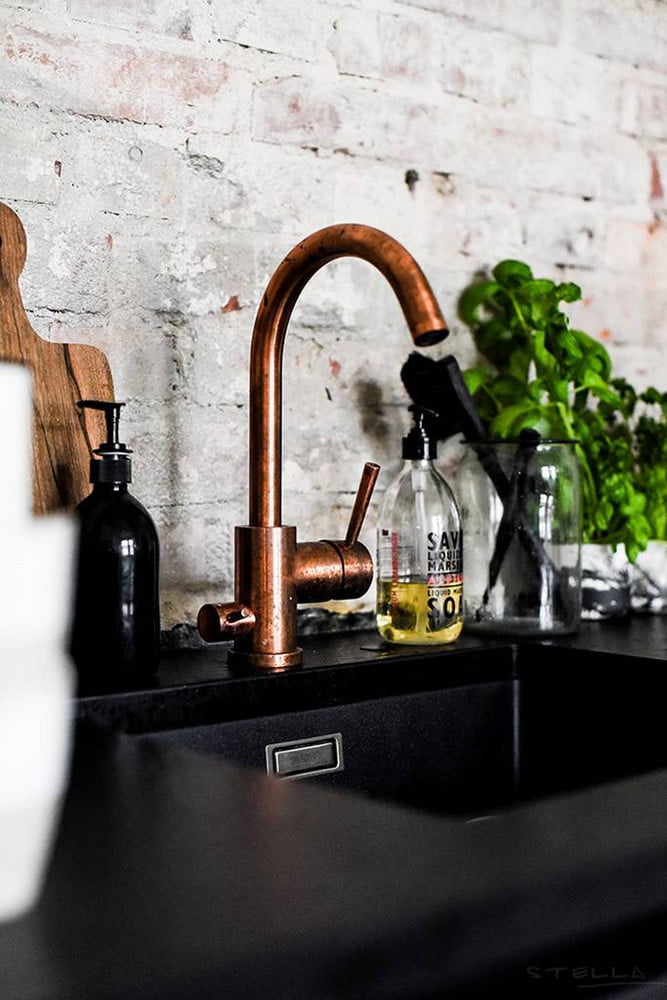 Cool Sinks
We spend so much time at the sink – why not make it uber functional and a treat to look at? Designers have started using interesting materials like marble, hammered copper and colourful granite. In smaller, urban spaces sinks are being retrofitted with convertible cutting boards, ice-bucket holders and all manner of functionalities to get the most use out of the space.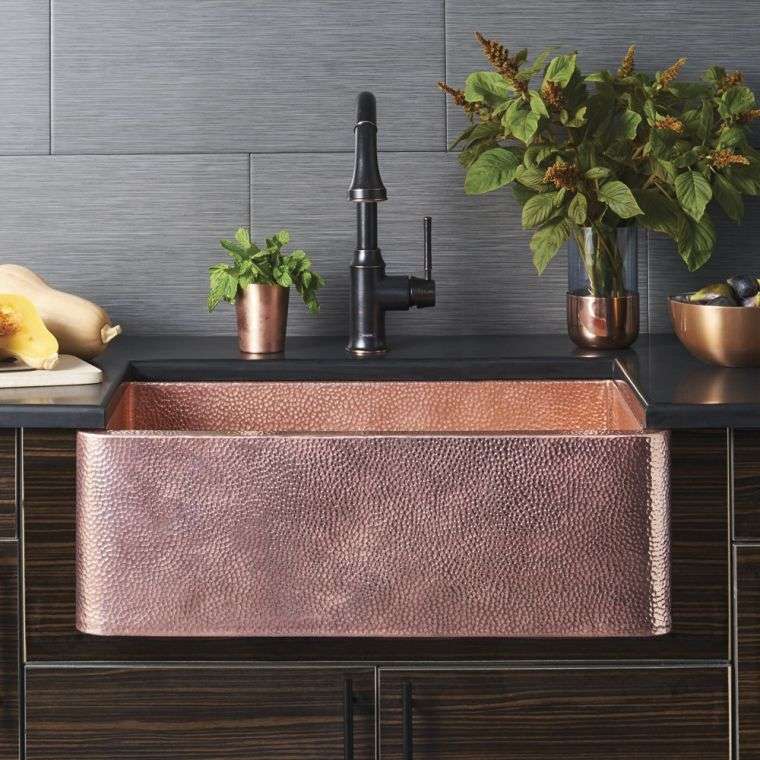 Pendant Lighting
Undermount and integrated lighting will always be a kitchen favourite for functionality, but pendant lighting in the kitchen has become another way of illuminating custom or luxury kitchens. With many luxury and custom homes featuring open plans, pendant lights can offer an artistic delineation of space. Sculptural, mid-century inspired pendants are favoured. How illuminating!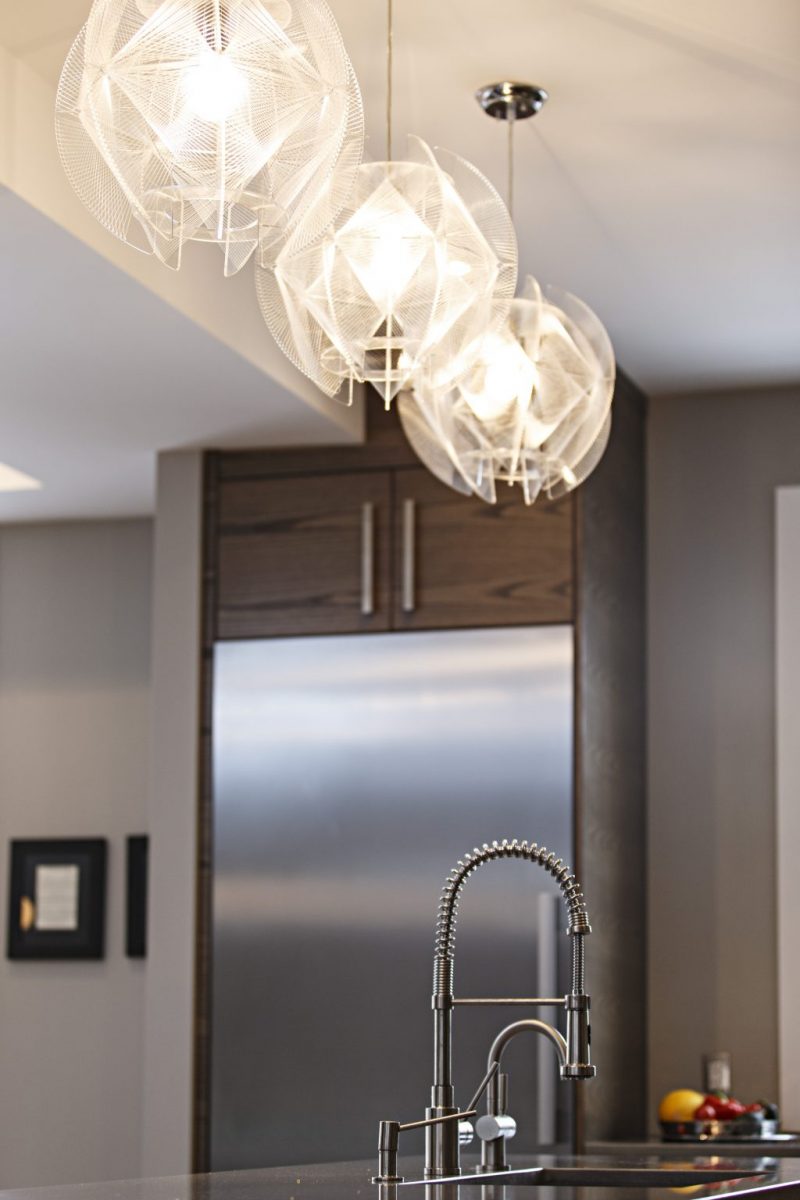 Open Shelving
Maybe Instagram and Pinterest are responsible for this trend, however open shelving to show off artisanal kitchen items or daily necessities has become increasingly popular. Forged iron, rich wood, or any contrasting material makes a great candidate for open shelving – just make sure you keep your precious crystal behind glass to avoid unnecessary dusting!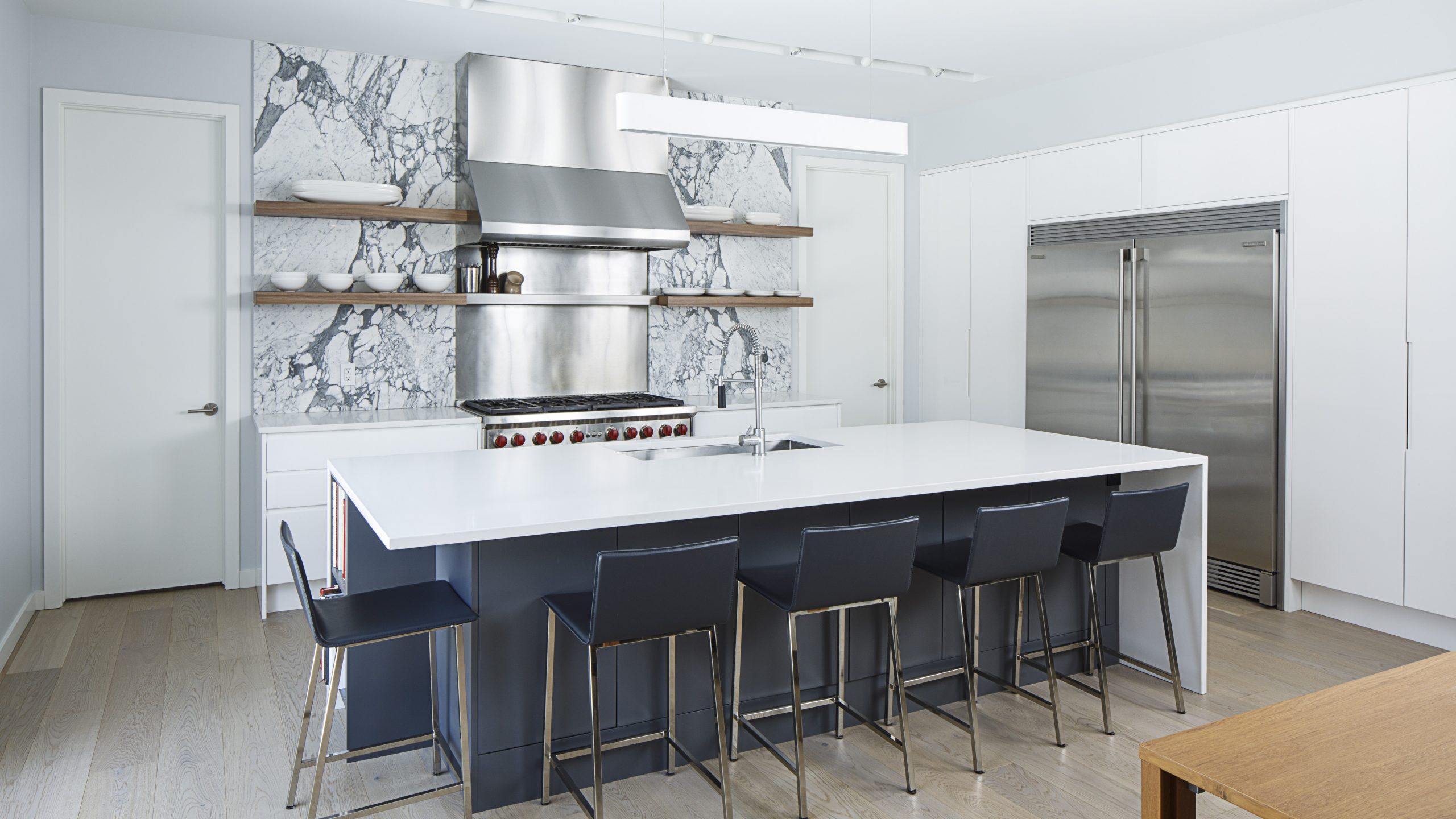 If you're thinking of giving your luxury kitchen a facelift, or want to incorporate some of these new design trends into your custom or luxury kitchen, contact us today or visit our showroom. Our design experts would be happy to chat about refreshing your space.