Peridot by Gemstone - Precious, polished, and undeniably rare
At Peridot, no stone is left unturned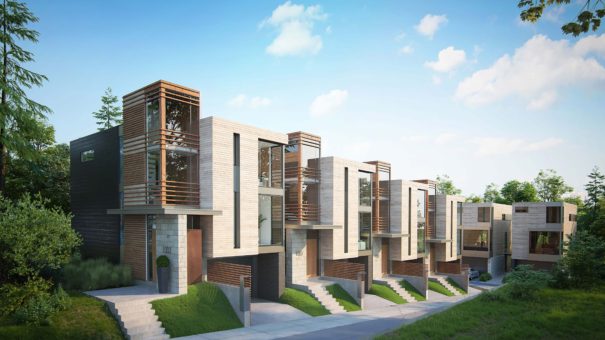 To live at Peridot by Gemstone, is to experience something rare and exceptional – something that is without question a once-in-a-blue-moon opportunity. Situated on a picturesque site that is bordered by the historical Central Experimental Farm and the UNESCO World Heritage Site, the Rideau Canal, Peridot is a gem that will not be tarnished by future development on its surrounding land, as the neighbouring Central Experimental Farm is designated a National Historic Site. This treasure of a location is virtually untouchable.
Peridot is an offer of a lifetime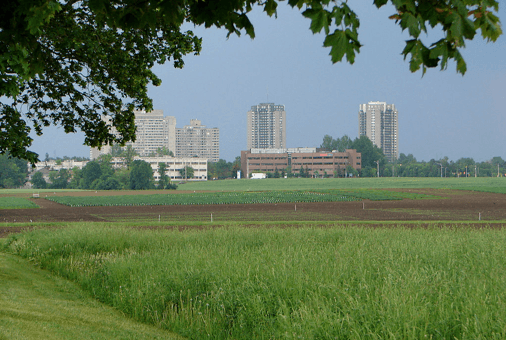 The opportunity to develop the site of Peridot was an unexpected but welcome surprise for Gemstone Developments. Originally purchased 12 years ago by renowned Ottawa architect, Barry Hobin, it was initially intended to be the site of Hobin's own home. But that plan changed when the architect bought his current home on the canal 7 years ago.
Not long after that, Hobin got to thinking – why not let more than one individual or family benefit from this prime location? A 7-unit development with generous proportions made the most sense to Hobin. The design would need to be exceptional, elevated and reflect the natural and historical significance of its distinct and desirable location.
It would also need the right builder, and Gemstone fit the bill. Hobin had done extensive work with Gemstone before, including Gemstone Vice-President, Josh Zaret's restored heritage home on Colonel By Drive. They jelled well and respected one another's work.  Up to that point, Gemstone's work was largely focused on custom build and renovations, but Hobin's offer represented an invaluable opportunity to expand on their development portfolio.
They leapt at the offer and Hobin sold the fully-designed project to them. Efforts immediately got underway to turn dreams into reality.
Will you be one of the lucky 7?
Peridot is not a builder-grade, standard-finish, cookie-cutter development. With only 7 residences available, up to an expansive 2400 square feet, it is intended to be a special place. Offering 2 distinct models, the Beckett and the Fuller, Peridot is an exclusive urban enclave that embraces the natural beauty and rich cultural history of our nation's capital.
Just a stone's throw from the Civic Hospital, Carleton University and Tunney's Pasture, the location is perfect for doctors, government employees and university faculty alike. And its proximity to exceptional schools makes it especially appealing to young, professional families. Plus, the nearby urban amenities can't be beat. From Little Italy and Lansdowne Park to Parliament Hill and the Byward Market, the energy and convenience of city life is just minutes from the front doorstep.
Peridot is distinguished by its second floor main living space, where light and views are dramatically maximized. And with Canadian-made floor-to-ceiling windows by Dionne Architectural, distributed by Solii Artisanal Windows and Doors, those views are made all the more magical. Handsome, custom wood entry door, Canadian-made by Belisle Architectural, (distributed by Solii), anchors the front façade with modern, understated appeal.
Peridot is made for luxury living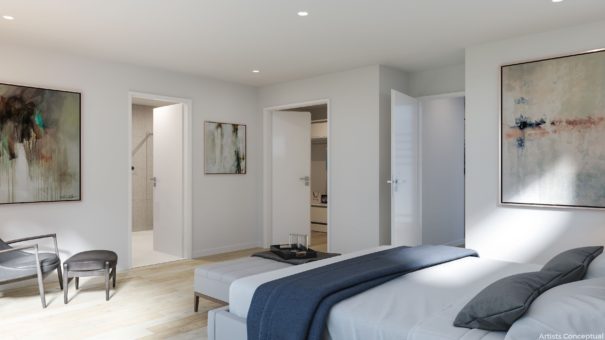 Bright and airy open-concept main living area includes a state-of-the-art Irpinia kitchen, Fisher-Paykel appliances, and a floating wood and glass staircase that is a true conversation piece. The Beckett model features a modern gas fireplace – perfect for cozy gatherings with friends and family. And for those who prefer to entertain outdoors, the Fuller model accommodates a rooftop terrace upgrade with a commanding vista.
When the day is done, retreat to a master bedroom that is as inviting as it is practical. Featuring a 5-piece ensuite, fully-customizable walk-in closet, and a balcony with calming views, comfort and convenience is a given.
Finally, Peridot is built with the future in mind. Double car garage includes a charging station and every home is outfitted with smart home wiring.
Because Peridot is in such limited supply, and distinctive in so many ways, its unique gleam is sure to capture the eye of many – especially those who appreciate exceptional design, thoughtful details and solid construction.  The finest finishes and materials have been pre-selected and thoughtfully assigned to 3 design-forward packages – one of which is sure to speak to your personal taste.  But rest assured, if you truly want to make Peridot your own, know that we will work closely with you to ensure that every custom want and need is addressed.
Have we piqued your interest? Give us a call today to book a private consultation and learn more about this unprecedented opportunity.