How Gemstone Turned a 19th Century Residence Into a Collaborative Office Space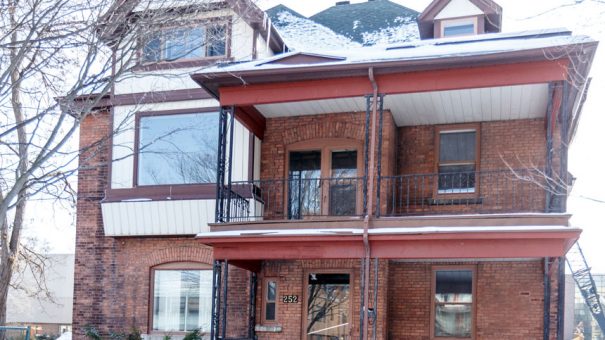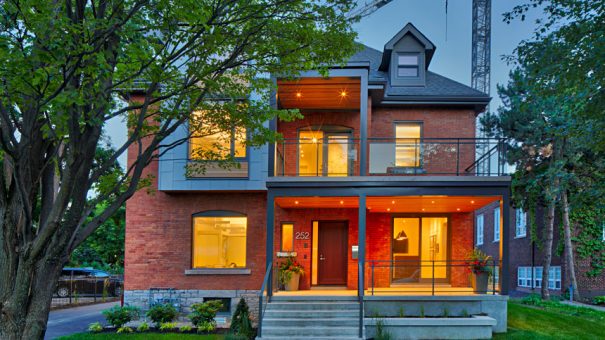 If you've ever been to our head office at 252 Argyle, your first impression won't be of communal housing for members of the clergy.
At least we hope not.
That's what it was before Gemstone made its mark on the building, however. Now when you come to visit us at our home in centretown you'll find bright open spaces, modern textures like glass, marble, ceramic, and warm hardwood – all wrapped up in our understated luxe style.
But how did we get from an almost dilapidated, old, dark building, full of uncoordinated small rooms that belonged to the Catholic Archdiocese of Ottawa to the sleek and modern space we work in today?
We think there is no better way to show you the craftsmanship and attention to detail the Gemstone team applies to every project than to give you an insider's view of how we renovated our own head office.
We poured a lot of love and sweat into the refinishing and refinement of this heritage space, and we'll do the same for whatever project our clients task us with.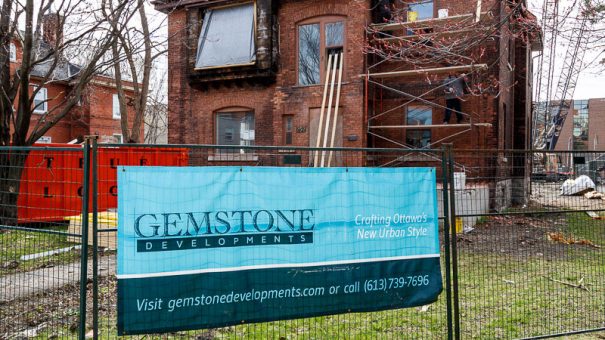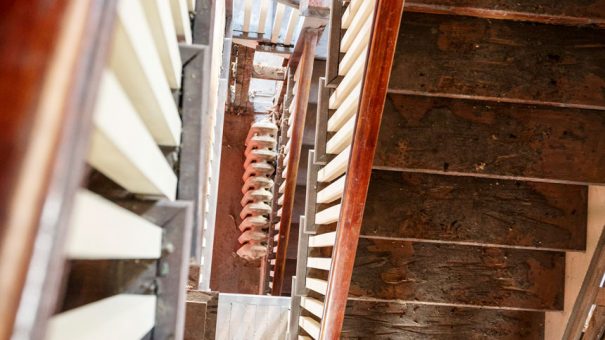 The Decision
For some, purchasing a nearly derelict property with unknown potential risks requires a lot of thinking, deliberation and research. Indeed, the building had been empty for over a year and suffered from neglect. When a property has been left alone for extended periods of time, especially one that dates back 100 years, the result is unsalvageable materials, potentially dangerous working conditions and compromised structure, among other probable headaches.
For most, the above issues are enough to scare any potential buyer off. These are issues they'd prefer to avoid. But when President and Vice President Neil and Josh Zaret were approached by the Archdiocese to purchase the old residence, it took them less than a day to pull the trigger.
Why?
Because Neil and Josh know a gem when they see it. And in this case, they also knew their team was up to the task of carefully restoring the best, and modernizing the rest.
A combined 40 years of experience helped with the decision-making of course. So what did Neil and Josh know to look for?
A solid foundation that hadn't been entirely corroded. This made the building workable and show serious upside potential.
Although never updated, the building had been well maintained during its usable life.
A rare and covetable lot. The building sat on a double lot with a garage which had incredible potential for multiple uses.
A close to everything location: Queensway access, Westboro, Rockcliffe, the Glebe, Parliament, Byward Market, and transit are all nearby.
Similar to Gemstone's own style, the building's presence was commanding yet understated – set back from the street, it showed excellent future curbside appeal.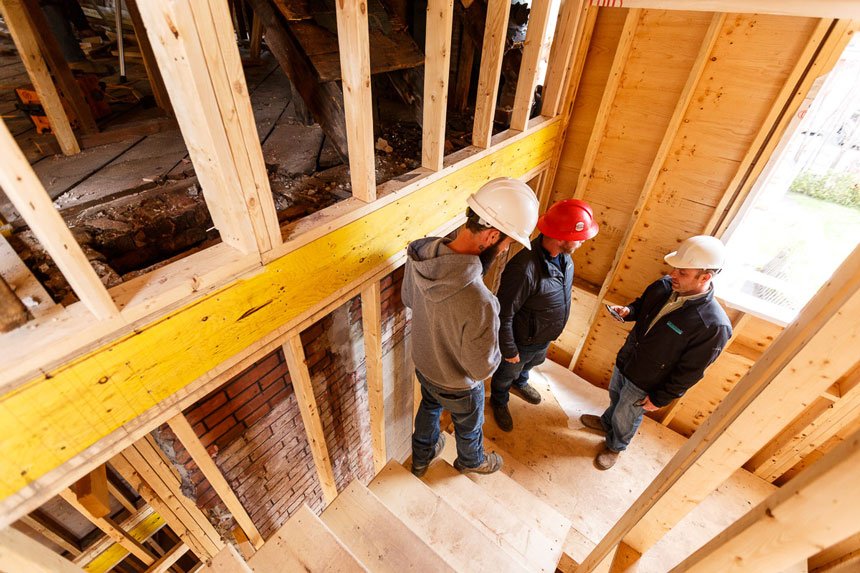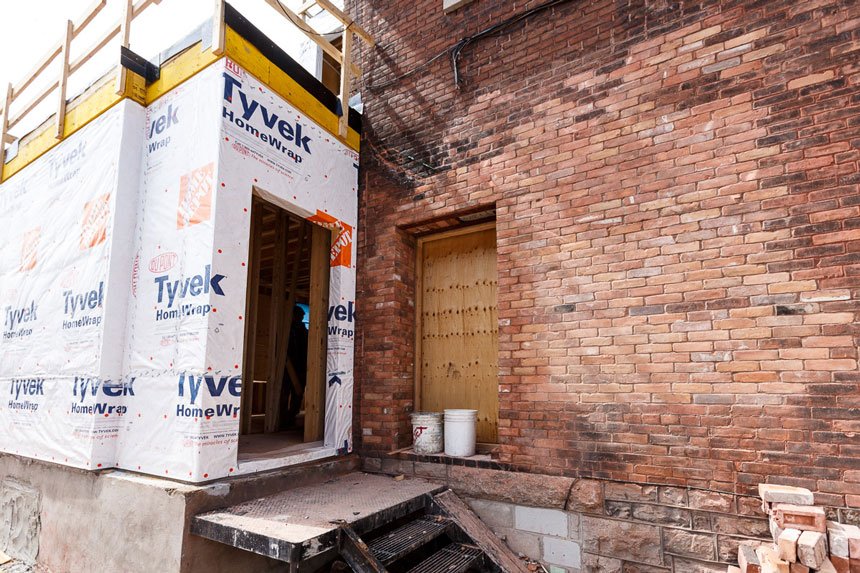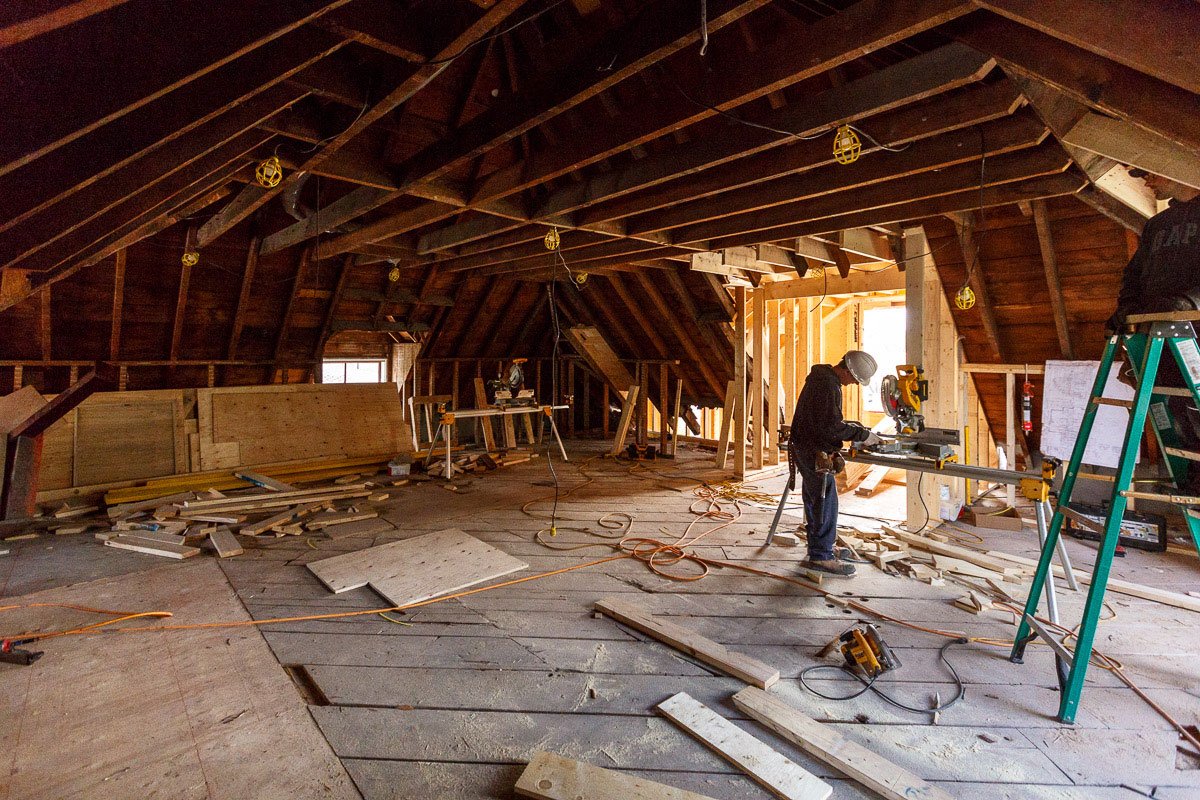 The Planning Process
Much like our historic client projects, our team navigated the tricky task of respecting a building with unique heritage value while creating an environment worthy of a thriving 21st century business.
To execute a successful project, having a clear idea of what the space will be used for is paramount. In our case, Gemstone wanted a showroom, a cool place for staff to meet, break out rooms, a reception area, and offices for our admin staff and senior management. The whole building needed to represent and showcase Gemstone's best: fine craftsmanship, impeccable attention to detail, and uber stylish spaces with great flow.
Even more importantly, this "home office" needed to embody an accurate reflection of Gemstone's unique values of transparency, relationship building, and trust.
That's a tall order.
Luckily, we never shy away from a challenge, and this was an opportunity to showcase our limitless capacity for construction, design, and development.
With these goals in mind, it was time to call in an architect and designer. Where a designer brings a project to life with innovative textural and visual elements, the architect is responsible for drawing the vision and working with the city to ensure all is to code. Especially with a heritage property, the planning phase is crucial for the success of the project as it lays the groundwork for everything that follows.
As the designer responsible for much of the work done in Gemstone homes, it was important that Axiom Interiors was involved in the creative planning process of the new building. Axiom seamlessly integrates their forward-thinking concepts with our vision and makes a great partner. It's obvious when you notice things like chevron patterns subtly repeated upstairs and down, or the textured tile that seems to engulf a hexagonal mirror in the powder room. Every time, Gemstone puts together a team that creates a beautiful finish from foundation to door handles.
But how did we decide what stayed and what received an update?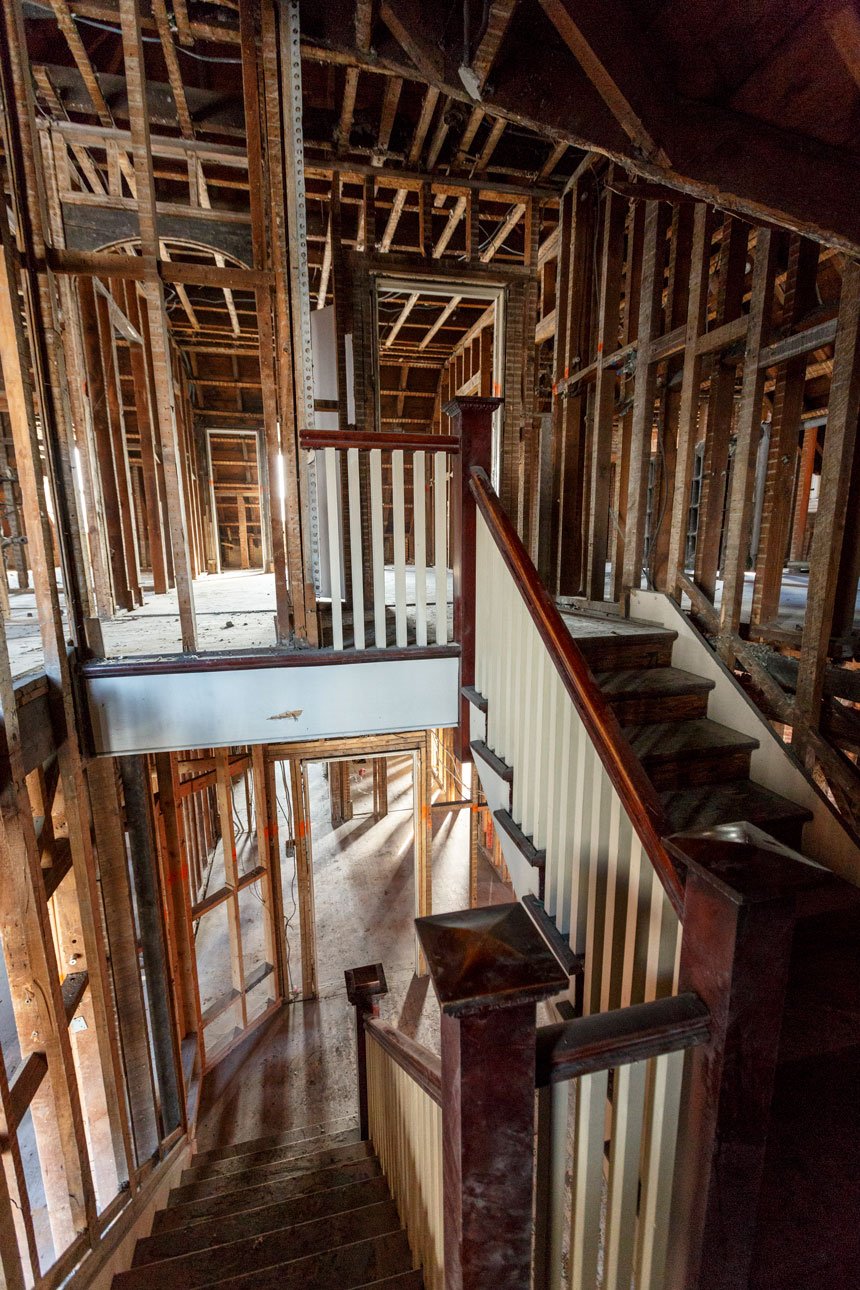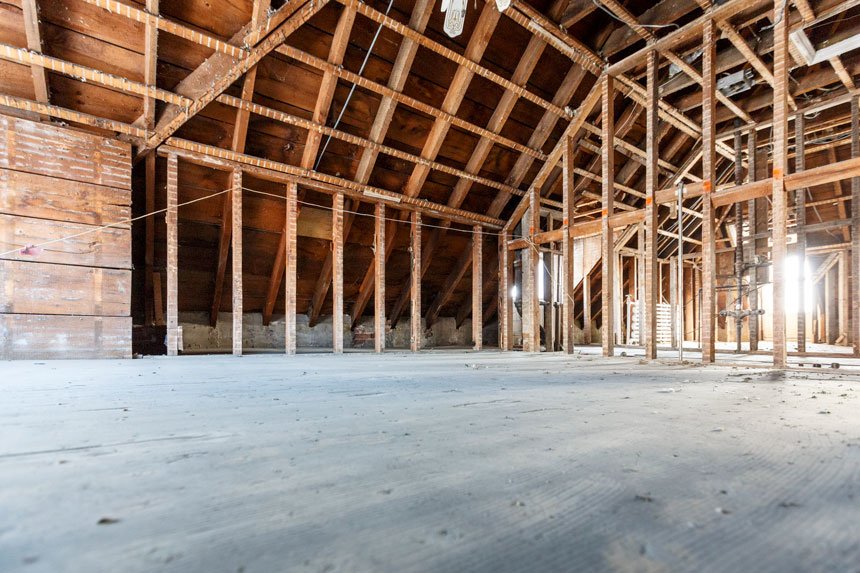 The Building and Restoration Process
The prestige of this building couldn't be lost. So we stripped it down to the studs – so much so that you could practically see right through the building – then got to work.
Peeling back years of history to expose old foundation and original wood, we took two years to give this building some much-needed attention and rejuvenation.
We kept all the original window placements, but made them wider and inserted state of the art mahogany picture windows with a charcoal finish on the outside to make them pop. We washed the original brick to bring out its signature red hue and sourced hard-to-find product to preserve the brick for years to come. We opened up the balcony and added pot lights, elevating the curbside appeal and offering a warm welcome to guests and staff. Refreshed landscaping, zinc cladding and tempered glass now enhance the exterior and headline a beautiful past story.
Despite the negative feedback developers often get for "erasing" Ottawa's residential history, Gemstone is not afraid of paying homage to historic architecture in a modern way – in fact, when it makes sense, we put it front and centre. Just like we did at 252 Argyle.
Within, all electrical and plumbing was updated, revived to 21st century standards. We refurbished and refreshed the original staircase and banisters – they are now the centrepiece of a magazine-worthy reception hall. You'll find contemporary elements like white washed brick in the kitchen, granite touches and rich hardwood, all harmonizing with century-old balustrades and loft ceilings.
In addition to reworking the inside, we made some additions. Our first floor Irpinia kitchen is home to weekly staff meetings and one-on-one coffee chats. It opens onto our back parking lot for easy comings and goings from our contractors who want to grab a cup of coffee and check in with the admin team.
This is what we do. As with all of our projects, function and refined style go hand. We apply outside the box design and construction to create something special, but also something that serves great purpose.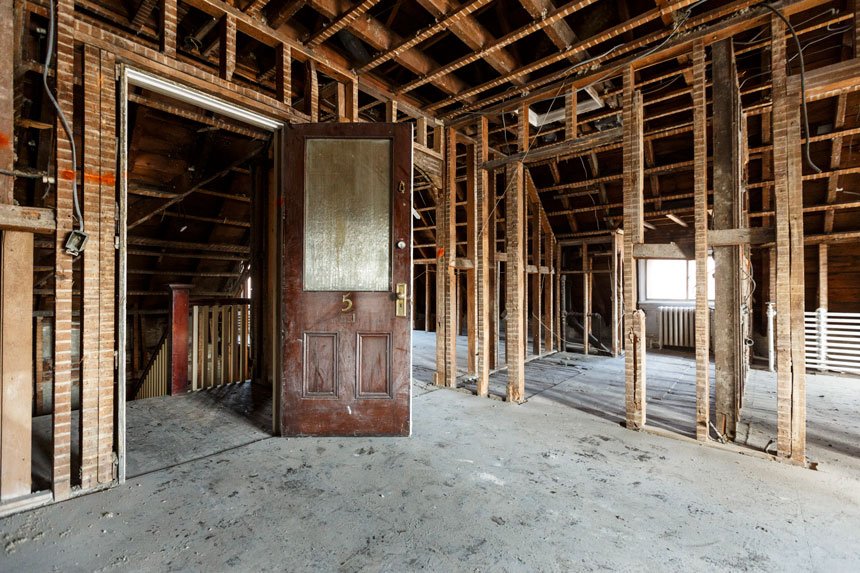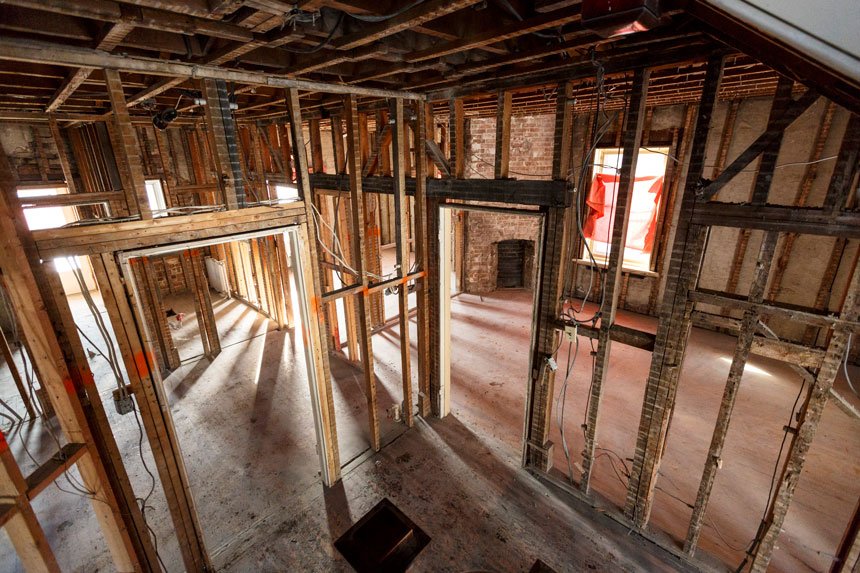 Our biggest challenges were removing asbestos and rebuilding the structure. One of Gemstone's trademark strengths is building a team of experts well-suited and specially tailored for each job. Because of the expertise and knowledge we had – and continue to foster – on site, we were able to find workarounds that preserved the historic elements of the original building while maintaining its function as a highly workable office space and showroom.
To establish a smooth and timely project, we adhered to our guiding principals:
Open and transparent communication between all team members; from administrators to subcontractors.
Realistic timeline planning.
Regular assessments of our work and updating project timelines as needed, avoiding surprises for anybody on the team.
Constant visits and supervision from our senior team.
A hands-on approach.
Respect for each others' trade talents.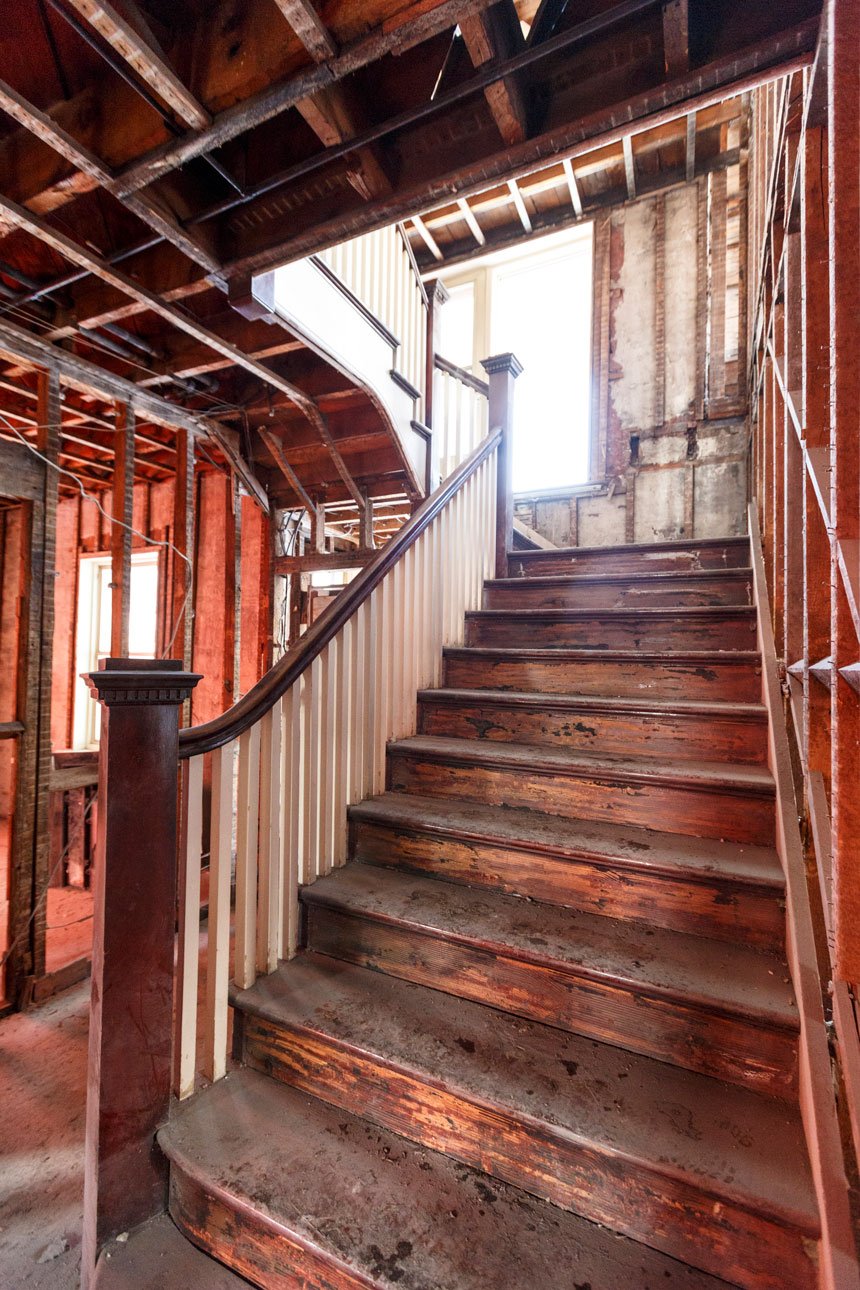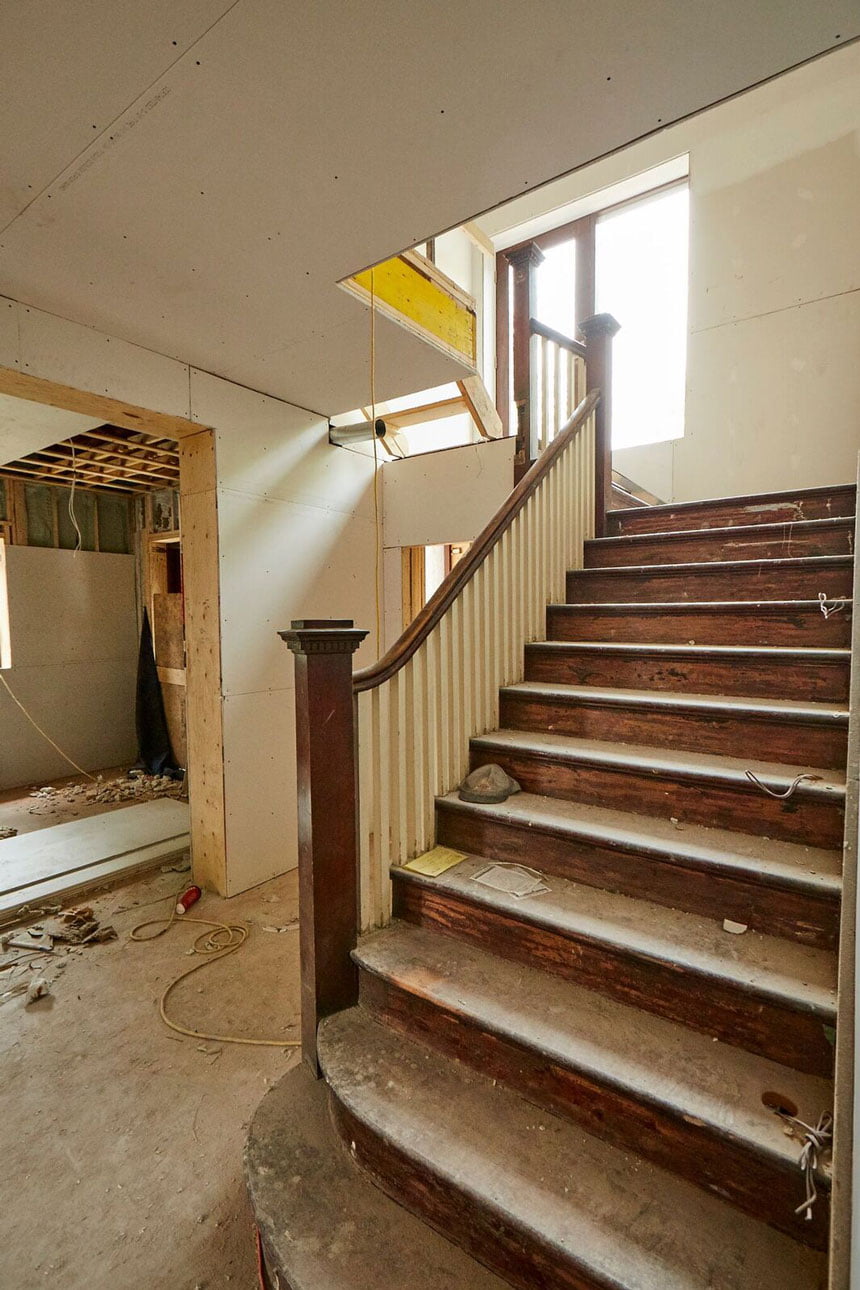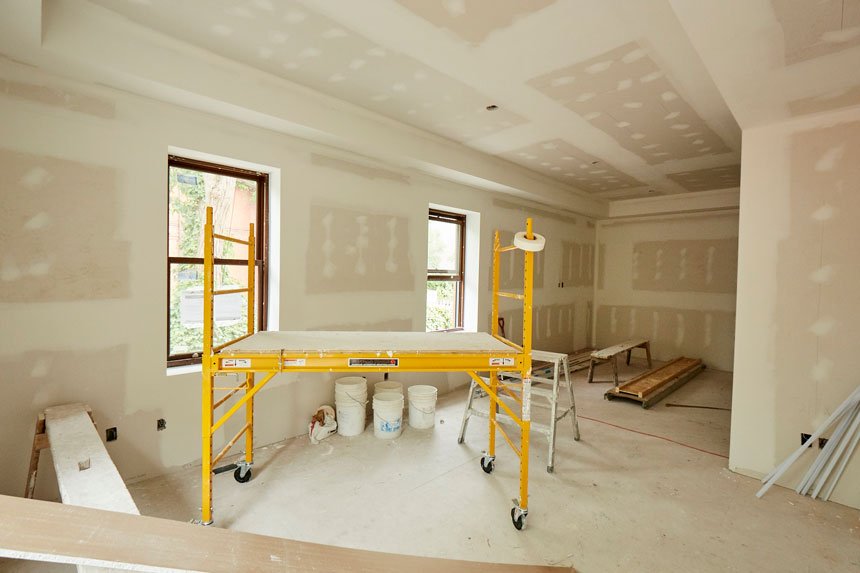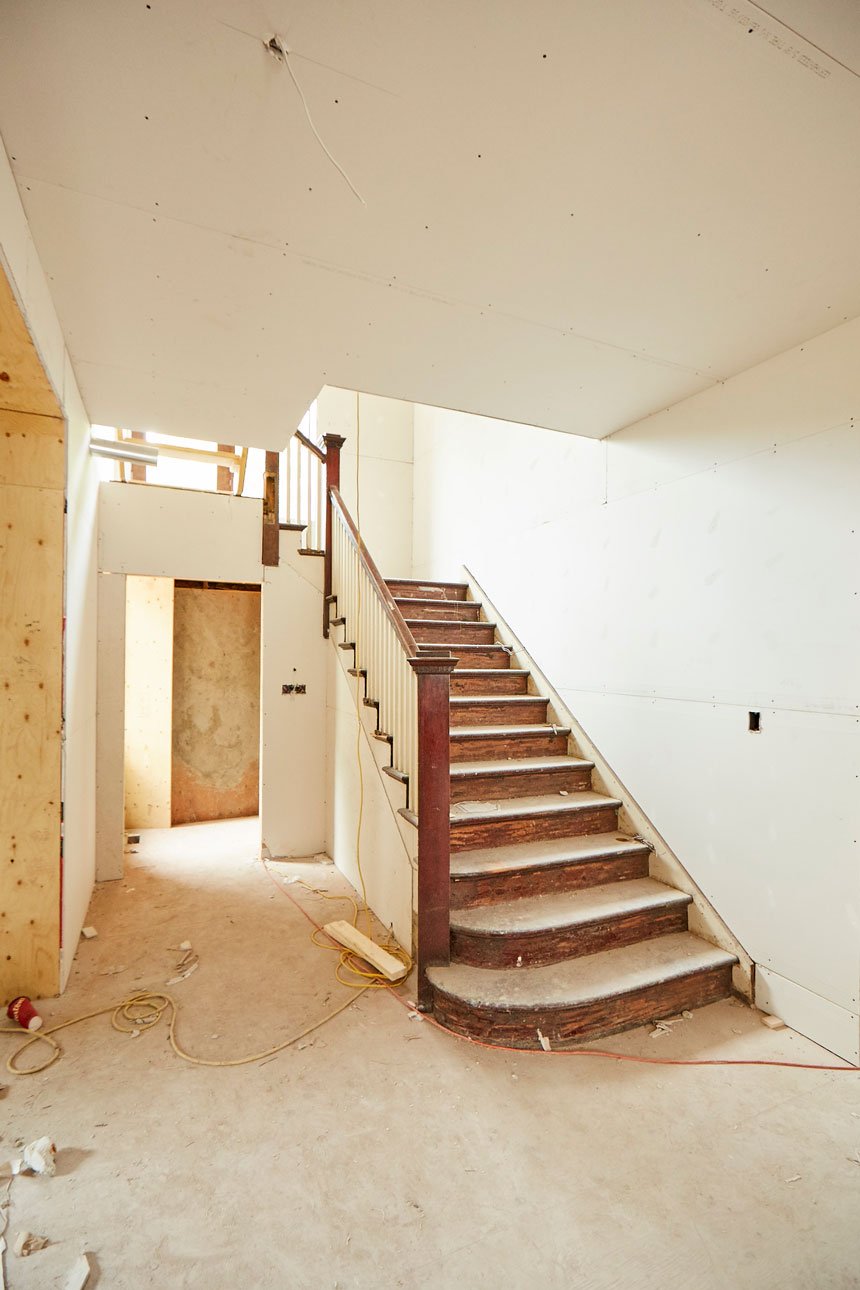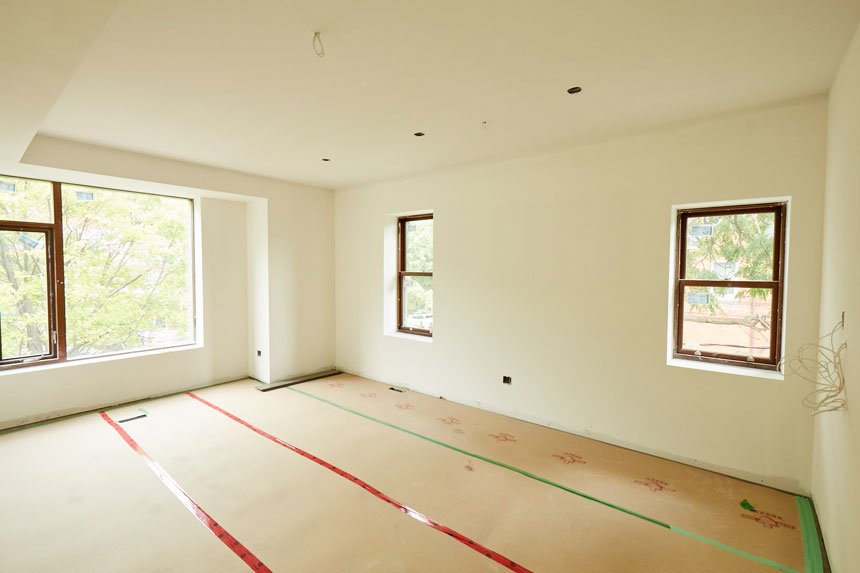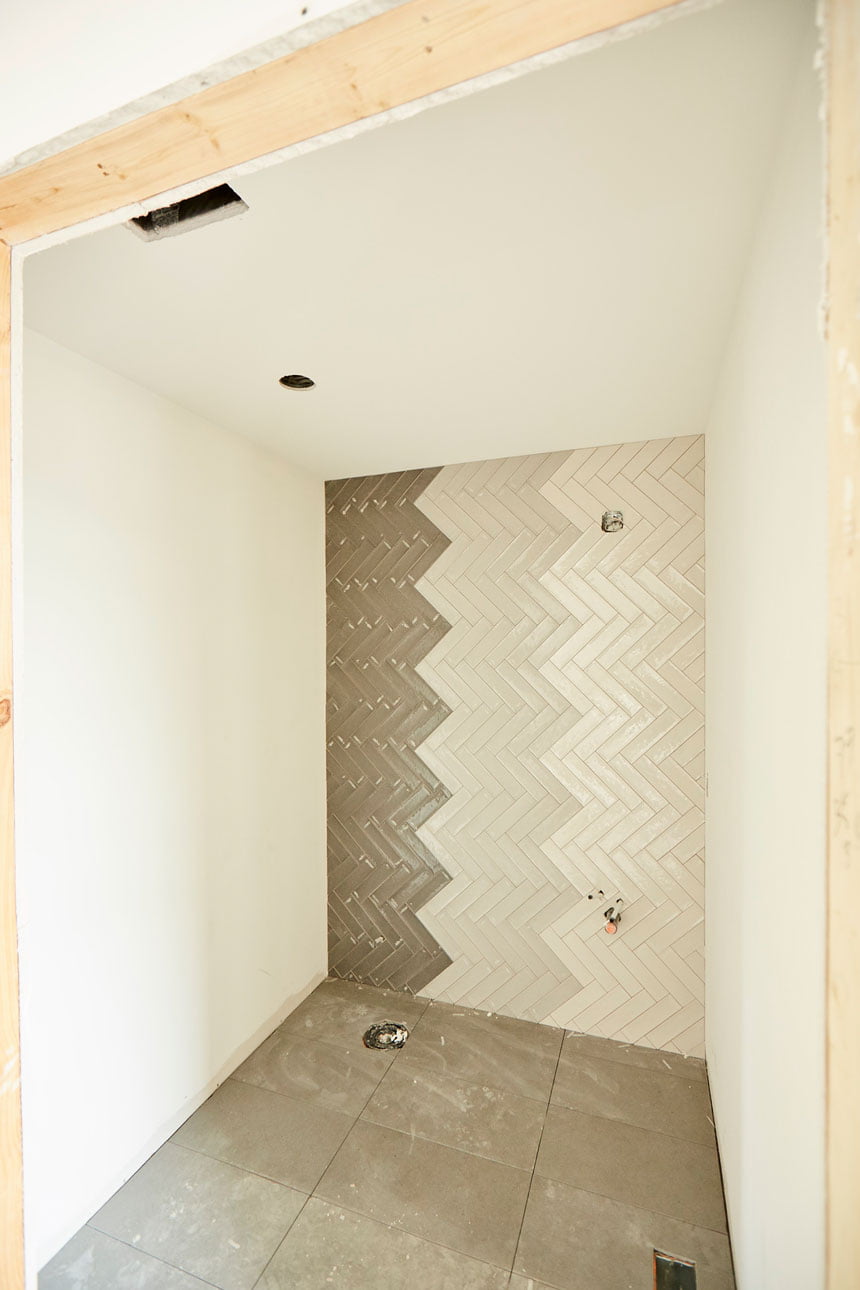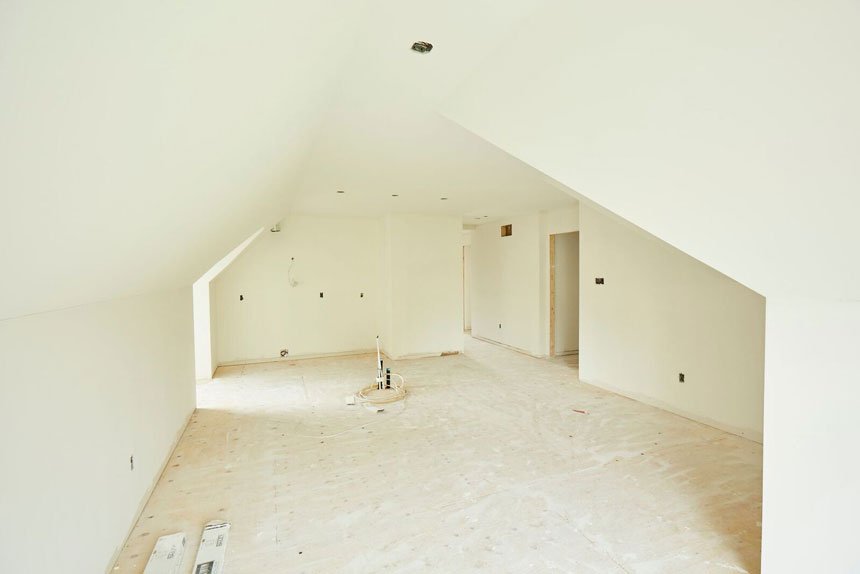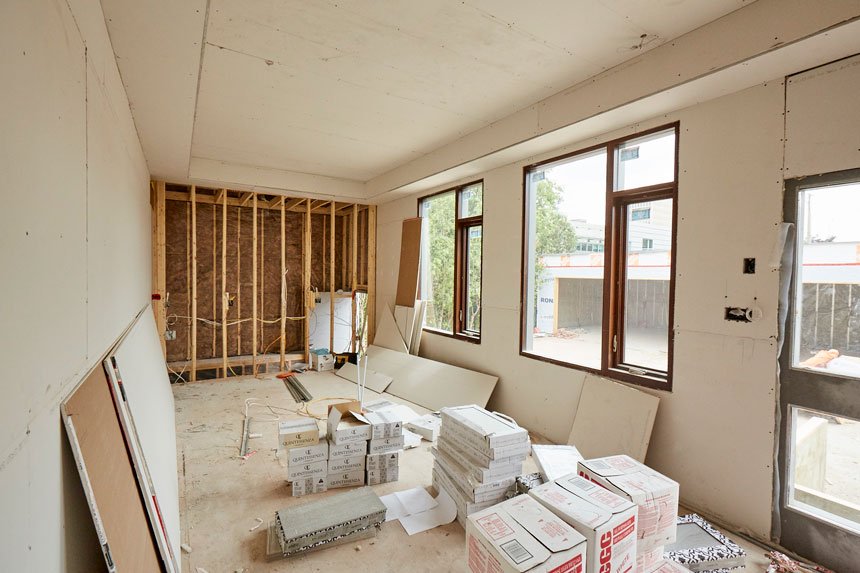 The Final Result
Everything at 252 Argyle has been refurbished and reinvented in some way. From the fortified foundation to high efficiency insulation, to a new roof and garage – this space meets our demands as we continue to grow and develop the landscape of our city.
With the help of Axiom Interiors, final design and decor touches were brought to life. As builders and developers, it's our job to make sure the right people are in place to create a beautiful final result. This project may have the Gemstone signature of quality, creativity, and craftsmanship, but our partners and contractors play a huge role in the success of each of our projects. Our job is to make it all happen as smoothly as possible.
We're proud of our accomplishments here, and know that 252 Argyle is a true reflection of the work we do on the daily. We even had a party to celebrate the completion! Don't worry, the priests didn't mind.
Enjoy a tour of the final product below: