Developing a "Community Hub" at O'Connor and Somerset
It's all coming together in Centretown! Thank you to the Ottawa Business Journal for helping us announce our latest exciting news, our proposed mixed-use development for downtown Ottawa. The goal is to provide a mix of residential rental suites, commercial space, parking, and (maybe) co-working or restaurant space. The design is inspired by the history and heritage of the area and blends into the "unique corridor" of Somerset and O'Connor nicely. 
As an Ottawa home builder, we have extensive experience with renovations that preserve the character of heritage buildings. (The renovation to our heritage building headquarters is just one example.)  Gemstone president, Josh Zaret, told Ottawa Business Journal the new residential building would have a three-storey brick podium that "integrates into the fabric of Somerset." 
Read the full article here to learn more about this ambitious project.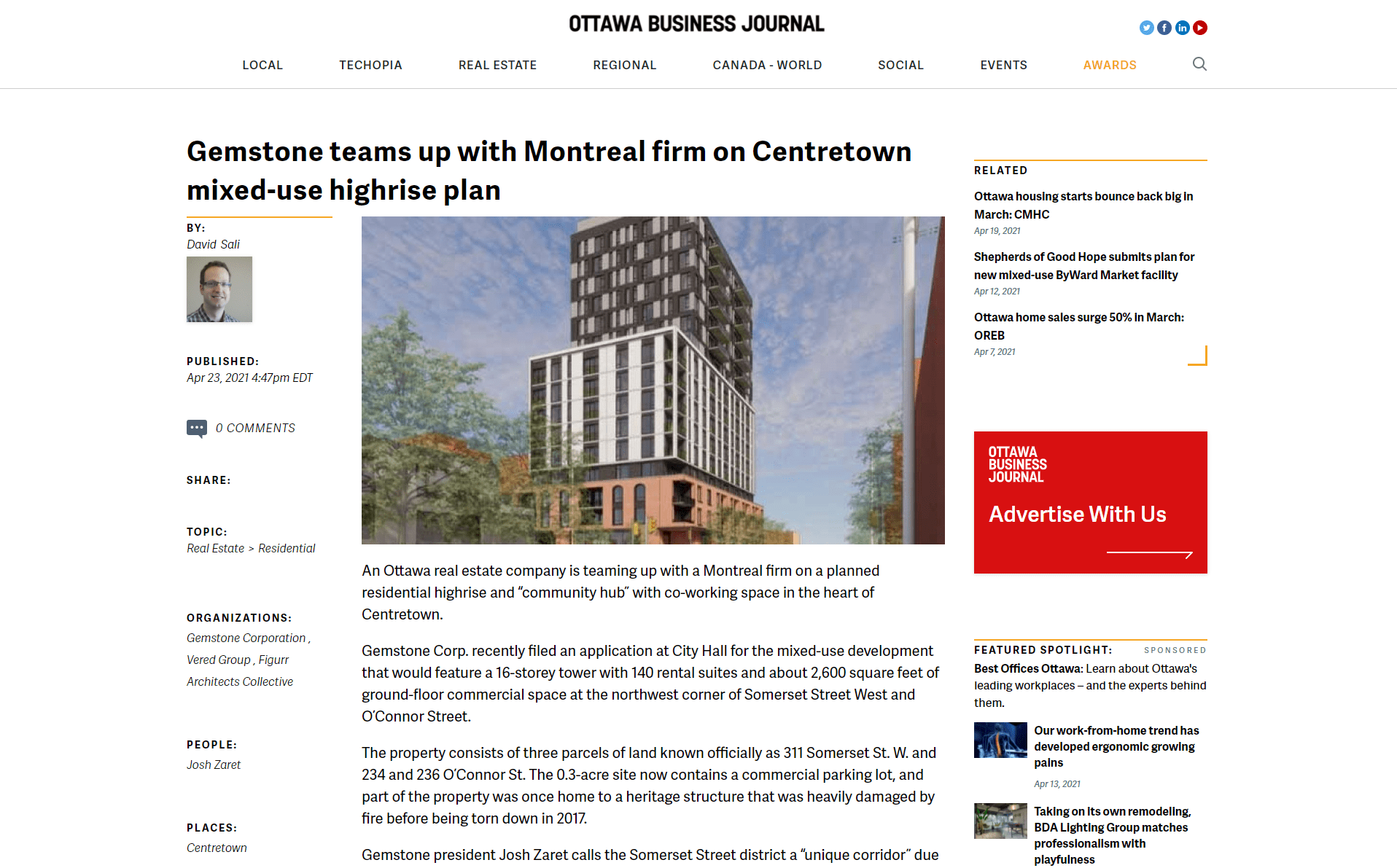 A rendering of the proposed development